Any side effects that you may feel fro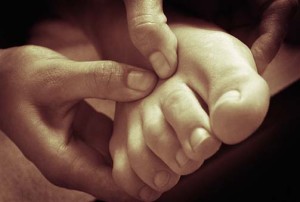 m Reflexology are all beneficial as it's your body's way of healing itself following a treatment. We all react differently to the release of a high level of tension in our bodies.
Some people have experienced are a sense of euphoria and deep relaxation and an increased need to flush the system.
These are some common physical reactions to the body releasing toxins:
Increased urination as kidneys are stimulated
Flatulence and more frequent bowel movements
Aggravated skin conditions – perspiration and pimples
Improved skin tone and tissue texture due to improved circulation
Increased secretions of the mucous membranes in the nose, mouth and bronchioles
Dissiness or nausea
Feverishness
Generalized fatigue the next day for the elimination of toxins
Headahces
Restful Sleep
Depression – need to weep
What ever the reactions, it is all part of the healing process. It is suggested to drink room temperature water with juice of a lemon or apple cider vinegar to help accelerate the flushing of toxins.